Tustin Premises Liability Attorney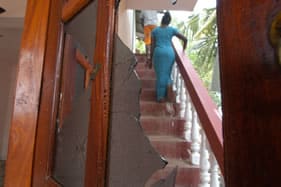 Commercial as well as residential properties must be maintained safely for those who visit and those who live there. Often, this responsibility belongs to the property owner; however, there may be a management company acting as an intermediary between the owner and tenants. Either way, improper maintenance can cause life-altering injuries.
Regular inspections and maintenance must be done to ensure the safety of buildings for visitors, tenants and/or guests. California property owners have to conduct these inspections with the same care a reasonably prudent person would do under the same circumstances. This means that not all accidents are the property owners' responsibility unless they failed to provide such reasonable care.
Premises liability cases come in a variety of types such as injuries resulting from:
Falling down broken stairs
Slipping on wet surfaces
Drowning in swimming pools
Getting burned in a fire or explosion
Being cut on broken glass
Dog bites
Roof cave-ins
Assaults due to inadequate security measures
The possible injuries are as varied as the circumstances that cause them including:
Strains and sprains
Lacerations
Fractures
Brain injuries
Spinal cord damage
Death
The non-fatal injuries can result in lost wages, long hospitalizations, surgeries, physical therapy, pain and suffering and huge medical expenses. If the property owner or manager was negligent the victim may be financially compensated for these damages.
You need an experienced Tustin premises liability attorney working to ensure you are compensated. These cases can be complicated as victims must not only prove their injuries but they must also prove that their injuries are the result of the property owner's negligence. Just as the property owner has a duty of care so too does the visitor to the property.
If the unsafe condition is clearly visible and avoidable the visitor has a duty to avoid the danger. If the visitor does not exercise reasonable care and is injured, the doctrine of comparative negligence may come into play. Comparative negligence is simply the comparison of the victim's fault to that of the property owner. The victim's recoverable damages are reduced by the percentage of the victim's responsibility for the accident.
Call my office today for a free review of your case.