4 Things to Do after a Car Accident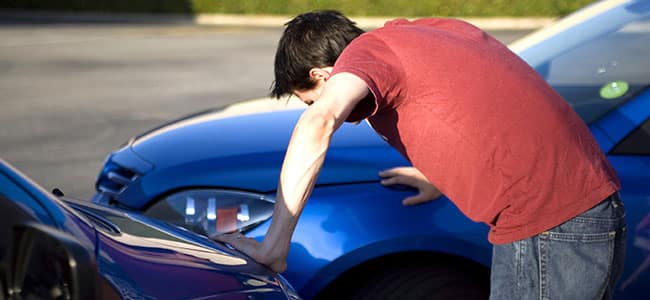 No one plans on getting in a car accident, so it is no surprise that most accident victims have no idea what to do in the days and weeks immediately following an accident. Here are four steps you can take to ensure that your accident claim is preserved and that your recovery is maximized.
Put your Health First
You should always seek medical help for any physical or mental issues caused by the accident. Do not assume that an ailment will resolve on its own. You should also follow your doctor's recommendations and attend every appointment, even if you feel like you are better.
Creating a log of your injuries is critical. When creating a log, you should keep track of the timeline of the injury, the treatment prescribed, the pain you feel and what specific things the injury has kept you from doing.
Write Down Your Version of Events
As soon as you are able, you should write a detailed narrative account of the accident. Unfortunately, some cases take years to resolve, although many cases settle much more quickly. However, you must be prepared in case your claim is delayed.
When writing your narrative, think about answering these questions, in addition to including any other pertinent information:
What was the weather like?
What was traffic like?
Who was in your car? Who was wearing a seatbelt?
Was the radio on? Were you talking on your phone?
Is this a route that you are familiar with?
When is the first time you saw the car you would get in an accident with?
What were you doing in the moments leading up to the accident?
What happened in the moment after contact between the cars?
What did the other drivers say to you after the accident?
Who was witness to the accident?
Do not admit fault or discuss your case online
After the accident, it is important that you not discuss fault with anyone or apologize for the accident. You should also always be polite to the other drivers and their insurers.  If asked by police, you can give your account of the accident. In giving your side of the story, you do not need to discuss fault. You can do this by simply sticking to the facts as you remember them.
Fault is a determination that will be made by an expert, judge or jury. A layperson will not have a thorough understanding of traffic laws and car accident law to be able to make a fault determination.
You should also refrain from posting anything about your accident on social media. These statements can be used against you later.
Keep in mind that if you have sustained a serious injury, the opposing side will be looking for evidence that you are malingering, or claiming you are more injured than you actually are. Photos from social media of accident victims engaging in physical activity have often been used at trial to dispute the extent of injuries.
Contact a Tustin Car Accident Attorney Today to Schedule a Free Consultation
As soon as you are able, you should consult with a skilled auto collision attorney who will see that your claim is handled efficiently and that your rights are protected.
Keep in mind that the insurance companies involved in your claim have teams of attorneys. Your attorney will know how much a fair settlement amount is and will know when a case should be brought to trial. To schedule a free consultation with an attorney call the Law Offices of Gary A. Peterson today at 714-461-6003 or send us an email through our online contact form.