If you've been injured and want compensation, call me today at: (714) 461-6003.
"I had a traumatic motorcycle accident in January 2013. I was represented by an exemplary attorney… His professionalism, tenacity, and sincereness to help his clients are truly reflected in his character resulting in an outstanding professional attorney."
Every personal injury case is taken on a contingency basis; you only pay my fee if I obtain compensation for you. You never pay any costs upfront– such as those for filing your claim or hiring expert witnesses. I cover all costs and you pay them upon receiving your compensation.
If you've been injured through someone else's negligent act or failure to act, you're painfully aware of the burdens now placed upon you. First and foremost, you're physically injured and experiencing pain; often, the treatments for your injury cause you more pain. Perhaps you cannot work due to your injury; now you have the additional stress of using sick days and vacation time to cover your absence, if you have enough to do so. Add to that, the burden of mounting medical, housing, utility, and food expenses when you have little to no income.
You need someone who understands the process of personal injury compensation. I am Gary A. Peterson, personal injury attorney and I can help you. There is no need to work through this process alone; in fact, there are dangers to you in trying to get compensation on your own. Personal injury claims have certain deadlines by which they must be filed; if these deadlines are missed, you may not be able to get compensation at all.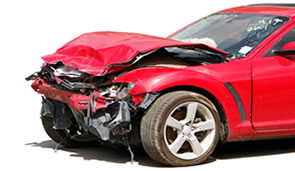 I serve Tustin and the surrounding communities and have been a personal injury attorney for over twenty years. I know the intricacies of personal injury law, and I'm committed to getting you the compensation you deserve. I treat you as though you're my only client; when you call Gary A. Peterson, Personal Injury Attorney, you speak to me. When I take on your case, I represent you in all facets; you case is never turned over to a paralegal or a junior associate (there are none working for me). I believe you deserve my personal attention in all matters.